Valda Miller's Story
The Power of Planning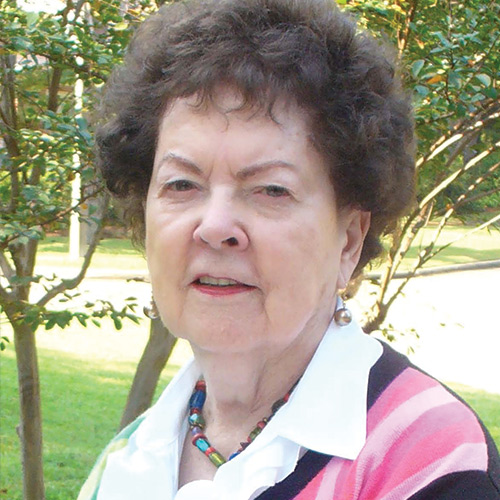 Dick and Valda Miller met in the seventh grade and began dating in high school. They got married during their junior year of college. Soon after their wedding, Valda had to watch Dick go off to serve in World War II.
When Dick returned home, he returned to his studies at Mississippi State University. After graduation, he helped with a small business his father had begun during the war that delivered gasoline to service stations. The business grew and grew, and 60 years later, Miller Transporters, Inc. is a flourishing family business that now includes a fourth generation of Millers.
In 1990, Valda nearly lost Dick when he suffered a massive heart attack. He was in a coma in the Coronary Care Unit at Baptist Health Systems for three and a half weeks before being moved into a patient room to recover for an additional eight weeks.
Valda said that it was after this life-changing event that she and Dick decided to help perpetuate the wonderful work Baptist had done for them by remembering Baptist in their wills.
"Baptist has always been 'our' hospital," she said. "Dick served on the Board of Trustees for many years, and both of our children were born at Baptist. After Dick's heart attack, we volunteered in the CCU waiting area to support others who were going through trials similar to ours. It was around this time we really realized what a tremendous service and ministry this hospital has."
Valda and Dick continued to donate their time and money to Baptist for many years, until Dick passed away in February 2007.
"Because of the care at Baptist, I had nearly 17 more years with Dick after his heart attack," she said. "We were married 60 years and 12 days. It was extremely difficult to lose him. But I can tell you it brought me great joy delivering a check to Baptist as a result of Dick's careful forethought and knowing how pleased he would be that Baptist would benefit by his planning. I, too, have left Baptist in my will and would strongly encourage others to consider the long-lasting effect of a bequest by a will to this institution that heals and save lives."