Patient Stories
Often, the best way to tell the Foundation's story is through the care that our patients have received and the relationships they've built. These are our neighbors and friends and families with deeply personal, unique and compelling stories, and each speaks to the good you can do by supporting our Foundation.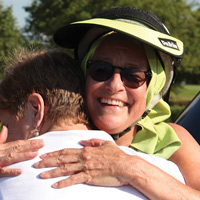 Carol Kossman's Story
A Breast Cancer Survivor Continues to Ride High
Still recovering from the effects of a cancer diagnosis and successful treatment, Carol Kossman had to find deep inside her the courage and strength to complete her journey, like all cancer survivors must do.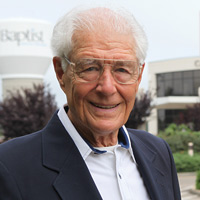 Joe Goodell
Leaving a Legacy
A close call with death left Joe Goodell with a new mission in life: live each day to the fullest and do whatever he can to help others like him do the same.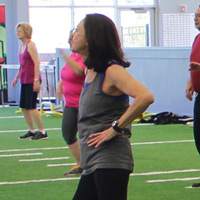 Joy Milam
A survivor's story – in her own words.
After receiving the bad news from her doctor, Joy Milam decided to make her experience pay off not just for herself, but for countless others.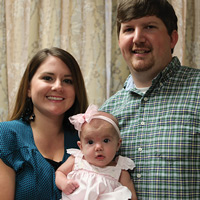 Kara Owen
A new mom's NICU experience ends happily
When the joy of a new child was suddenly replaced by fear and worry, Kara Owen was grateful for Baptist's advanced neo-natal intensive care unit.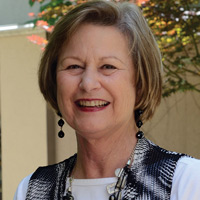 Mary Jane Finney
Finding her stable place
The journey through cancer diagnosis to treatment to cure can be fraught with uncertainty, and all a patient wants is a place where they can feel safe.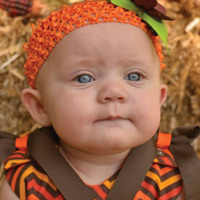 Olivia Ledbetter
Not even two pounds at birth, today her smile lights up the room
Little Olivia Ledbetter arrived more than three months before she should have, but her NICU doctors and nurses ensured her early appearance wouldn't be an obstacle as she continues to grow.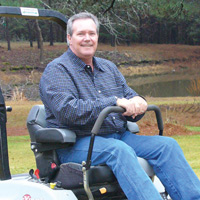 Paul Hawkins
Facing a life-changing set of circumstances
Paul Hawkins didn't know that he'd need Baptist's level of cardiovascular care, until he did. Now he's doing his part to ensure others can turn to Baptist in their time of need.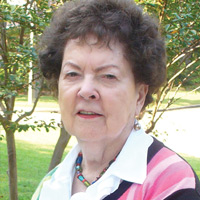 Valda Miller
The Power of Planning
When her husband Dick lost his battle with heart disease, Valda Miller had a plan to honor his memory, spirit and fight with a gift that will help generations to follow.