fund for the girls
Making a difference – one mammogram at a time.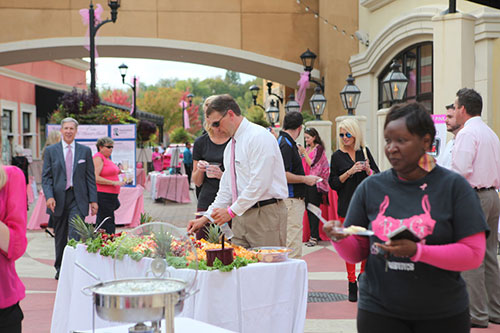 October is Breast Cancer Awareness Month, and every year Mississippi Baptist hosts a number of community events and fundraisers throughout the month. Events like A Walk in the Park, Zumbathon: A Dance Fitness Party for a Cause, Pink Night Out, the Gridiron for the Girls flag football tournament, and the Pink Night Out Wrap-Party help promote and raise money for fund for the girls.
Mississippi has one of the highest mortality rates for breast cancer in the country. That is why fund for the girls, Mississippi Baptist Medical Center's breast health initiative, was created. fund for the girls covers the cost of breast health services, such as screening and diagnostic mammograms, ultrasounds, and biopsies for Mississippians in need. fund for the girls focuses on early intervention and works every day to help area women detect and defeat breast cancer.
Our radiologists and Mississippi Baptist Medical Center make this initiative possible by reducing mammogram fees for these patients and the Baptist Health Foundation extends monetary assistance to cover the rest. 100% of dollars raised go directly to patient care. We are making a difference one person at a time — one mammogram at a time.
To learn more about how fund for the girls benefits the community, please visit fundforthegirls.com.