Gifts in Action
At the Baptist Health Foundation, 100% of your contributions go to their intended purpose. Whether it's the Baptist Cancer Center, fund for the girls, MBMC's community outreach programs, or one of the many other services and entities at Baptist, you can be confident that your gift will be used as you wish. Here are some examples of the kind of work you make possible through your support of our Foundation.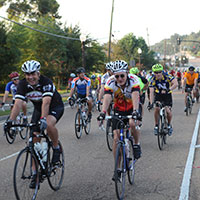 Cyclists Curing Cancer Century Ride
A record number of riders roll up the donations
See how a group of cycling enthusiasts and weekend peddlers joined together to raise significant money for Baptist Cancer Services, and celebrate the great work being done there.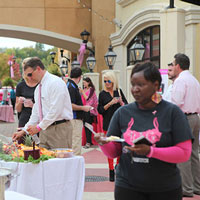 fund for the girls
Making a difference – one mammogram at a time
Through a series of special events designed to raise awareness for breast health, fund for the girls also promotes the single-most important measure in reducing the number of deaths due to breast cancer – free mammograms for the most vulnerable in our communities.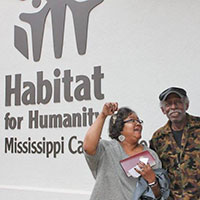 Habitat for Humanity Rehabilitation Project
Bringing New Life to an Old Home
With the hard work of a large crew of Baptist employees and other volunteers, backed by the financial support of the Foundation, the renovation of a home and the elevation of a family were complete.