Joe Goodell's Story
Leaving a Legacy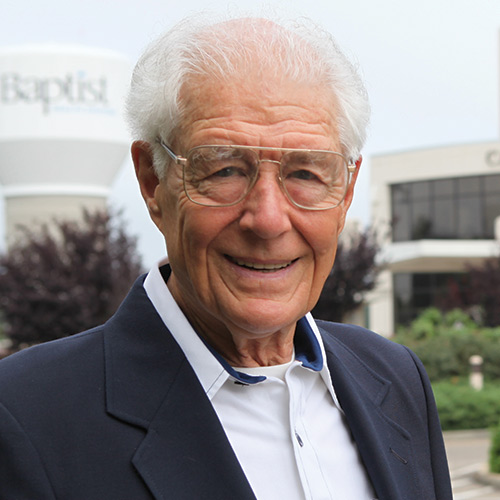 What brings a manufacturing engineer from California to Mississippi? For starters, superior health care and quality of life.
"I did my research," said Joe Goodell. "Upon retiring from Boeing, I was seeking adventure and a new culture. Among my many previous travels was a visit to the central area of Mississippi, and that's where I ultimately settled. One of the main reasons I came here was the impressive health care industry and the level of medical care available in Jackson. In fact, I've had the pleasure of seeing a variety of specialists and, last year, I had successful open heart surgery. I'm so grateful for the excellent care I received, and I am especially impressed with the technology, expertise, and care at Baptist Health Systems."
Due to the care and service Joe received, he wanted to do something special to show his gratitude for Baptist. So he decided rather than receive his IRA withdrawal from his retirement savings, he would "pass it on."
"I feel I'm not just giving to Baptist, but investing in something significant," said Joe. "I believe, after one's family, it is wise to support your local community. That's why I opted to do something that would benefit my neighbors and all of central Mississippi. I feel really good about my investment in Baptist Health System and, of course, my return on it. I've enjoyed getting to know people in Mississippi and want to feel like I'm leaving a legacy that may help them in the future."
By remembering the Baptist Health Foundation in your will, you can help Joe and the many other Mississippians who have gifted the Foundation through their wills ensure that your neighbors and friends can turn to Baptist in their time of need.